January - November
Work with the coming sound piece Andas Vatten/Breathing Water that received project development support from Malmö Cultural Support #malmökulturstöd
Felicia Konrad, David Carlsson, Mats Persson, Tina Quartey.
Working with field recordings, composing, and recording sessions in Gula Studion.
The piece is presented on its own webpage, we will publish the sound piece; Breathing Water with singles one by one, the first one Ocean - Vibrating the Connection 29/10, and the second single; The Sound (Öresund) 12/11, and more is to come!
Presentation of Precious Balance Walk (13.24)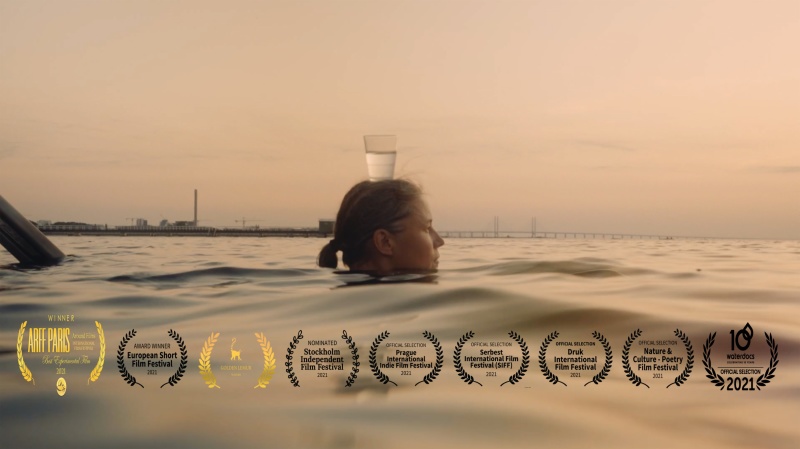 (2020) Precious Balance Walk (13.24) by the intuitive art project I Still Live in Water,
Felicia Konrad and Johan Haugen

"We are all waters in the same Ocean."
– Yoko Ono

6 Nordic Performance Artists invited to perform in and with water in The Sound/Öresund, Ribersborgs beach, Malmö, Sweden. Filmed in 4 days of August 2019. The intention of the film is to create an immediate sense of affinity with water, and to awake impulses and inspiration to explore the fact that our bodies are composed of water and that we live in a hydrosphere. And remind us of how precious water is, and that we need to protect water.
(Music in the film; Water is Instinct; Felicia Konrad, David Carlsson, Mats Persson, from the sound piece Water Dialogues).

Winner: 'Best Experimental Film'; ARFF Paris Around Film International 2021, European Short Film Festival 2021, GLIFF Golden Lemur Film Festival 2021
'Outstanding Achievement', month July, and selected toDIFF Durk International Film Festival 2021.
Nominated arthouse finalist on Stockholm Independent Film Festival 2021.
Selected: Prague International Indie Film Festival 2021, Serbest International Film Festival (SIFF) 2021.
Coming: Selected: Water Docs 2021, Canada Nature & Culture - Poetry Film Festival 2021

With support by Nordic Culture Fund, Filmcentrum Syd, BoostHelsingborg, Marine Knowledge Center in Malmö, Oh Boy Hotel

Screenings
2021 6/9 Friis Frame, Panora Cinema, Malmö, Sweden
2021 6/10 Malmö Art Hall, Malmö, Sweden
2021 13/11 Nordic Labour Film Festival, Malmö, Sweden
'
Exhibitions
2021 2/10 - 7/11 Precious Balance Walk, arthouse/experimental film, at Gibca Extended (Gothenburg International Biennal for Contemporary Art), Tjörns Municipality, Sweden

PERFORMANCE ARTISTS
LISA NYBERG; MALMÖ/SWEDEN, ERIK HÖGSTRÖM; MALMÖ/SWEDEN, JOAKIM STAMPE; GOTHENBURG/SWEDEN,
MERI NIKULA; TORNEO/FINLAND, IGNACIO PÉRES PÉRES HELSINKI, FINLAND/VENEZUELA
ELENA LUNDQUIST ORTIZ COPENHAGEN/COPENHAGEN/DENMARK
CINEMATOGRAPHER BENJAMIN ZADIG
CAMERA ASSISTANTS ANNA ÅHLANDER LINNEA SPARÉN
SOUND TECHNIC/DESIGN DAVID GÜLICH
EDITOR SASCHA FÜLSCHER
MUSIC DAVID CARLSSON/FELICIA KONRAD/MATS PERSSON
(BASS DAVID CARLSSON VOCAL FELICIA KONRAD)
MENTOR: FILM DIRECTOR JENIFER MALMQVIST MALMÖ/SWEDEN
PRODUCERS: TANGRAM FILM /I STILL LIVE IN WATER
WITH THE SUPPORT FROM NORDIC CULTURE FUND, BOOSTHELSINGBORG, FILMCENTRUM SYD, MARINT KUNSKAPSCENTER OHBOY HOTEL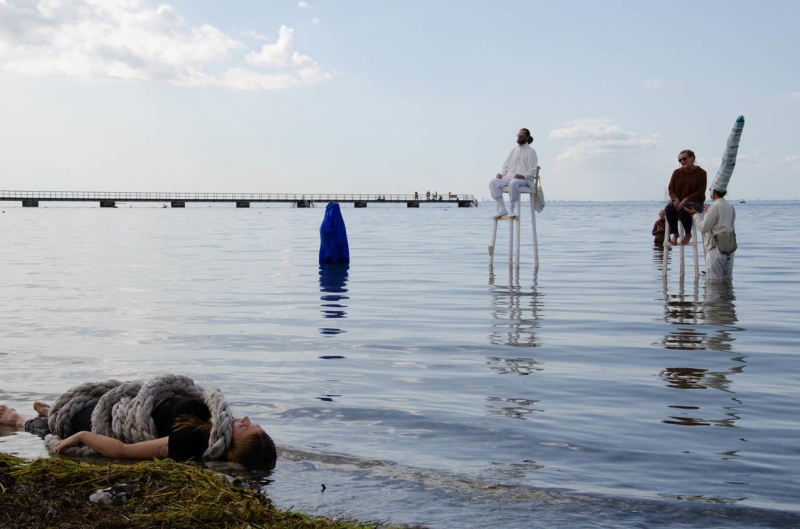 22/8 Live Performance with interactivity Photos/Archive
The Throne - Our desire to own water/nature
The Hierarchy, the dominance. The climate changes.
A poetic reflecting and examining performance with interactivity by Felicia Konrad, Johan Haugen, Erik Högström, Annou Nilsson, Lisa Nyberg och Alicia DAilly.
Place: Ribersborgs beach, Malmö/Sweden; Time: 14-16.
The Throne was a free continuation of the performance 'Water is instinct' that we did in August 2017.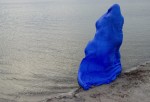 2021 2-5 august some of our sound pieces installed at Ljudkullen;
Malmö Sommarscen
https://malmo.se/Sommarscen-Malmo/Programmet/Hela-programmet/Water-Dialogues.html
Felicia Konrad, David Carlsson, Mats Persson, Tina Quartey, Caroline Leander, Robin Knutsson
(The pieces have been installed and exhibited before; Malmö Art Museum, Tomelilla Art Hall, Blå Ställets Art Hall, Water Works (global online exhibition), Outdoor; Rya Skog, Hisingen/Gothenburg).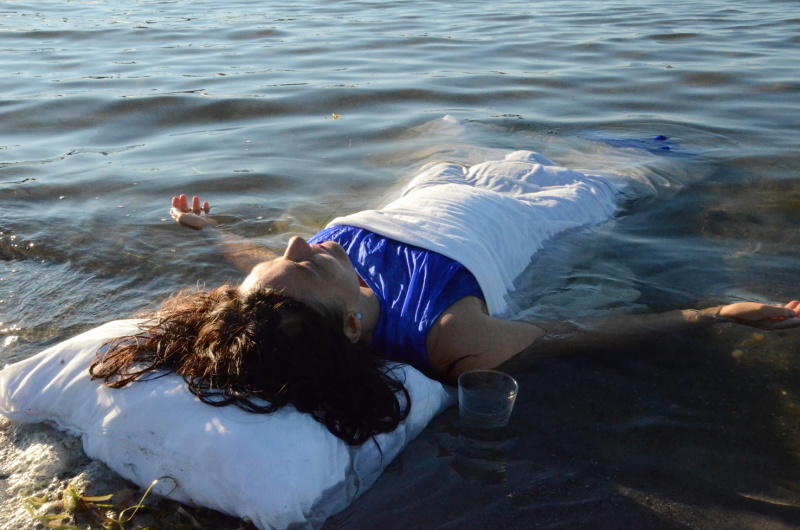 Felicia Konrad photo Johan Haugen, I Still Live in Water
2020
28/7 - 16/8
Outdoor installation of the sound piece Water Dialogues at Malmö Art Museum, as an extension of the ongoing exhibition Shapeshifters. 9th of August; Slow collective walk, and 16th of august Live Performance Concert, Body of Water; Felicia Konrad, David Carlsson, Mats Persson, Tina Quartey.
Film documentation Short film clip Short film clip with waterphone

__________________________________________________________________________________________________________________________

AMNIOTIC FLUID EXHIBITION
Amniotic Fluid: photo Johan Haugen/Amniotic Fluid print on canvas 102X160 cm.
Text: Felicia Konrad 5 dialogues with Water
Sound piece: Water Dialogues 20 min: What's Beneath The Surface Tina Quartey/Mats Persson
Water is instinct Felicia Konrad/David Carlsson/Mats Persson, Invocation Tina Quartey, Water Dialogues Felicia Konrad/Mats Persson/David Carlsson.
Short art film; Precious Balance Walking (13.24).
6 Nordic Performance Artists invited to perform in water and with water.

2019
31/3 Water is Instinct played in Swedish radio, Jazzradion P2 and Kalejdoskop P2
16/3 Digital release and event; Water Dialogues at Underverket, Malmö. Spotify Bandcamp
A Living Installation with ambient improvisational music with water and water meditations.

FEEDBACK ON THE WATER DIALOGUES:
From the Art Intendant Desriée Lennklo at Tomelilla Arthall:
"During the exhibition period, many of our visitors took part in Water Dialogues.
It was installed in an almost dark room in the lower part of the art hall. In the room, there was sitting possibilities and the sound piece was experienced by help from audioguides and headphones. The sound piece seemed to stimulate stillness and reflection. Often when we in the staff were crossing the room you met visitors sitting and half laying in sacosacs , apparently encapsulated in the sound piece. And in themselves.
The sound piece appealed to both children and adults, and these moments of stillness and soulful presence as the piece offered gave the visitors a very strong experience. -Tomelilla Arthall found that the sound piece was very appreciated and that it gave a deepening understanding, not only in the understanding of our relationship to water but also and maybe the most important, our relation to ourselves, our origin and our future."

Other musicians/composers in genres as classical music/rock, film music, and independent pop about Water Dialogues:
"Very associative and visual. The ASMR feeling in the mix with bass and voice really works great in Water is Instinct.
There is a calmness, stillness and naturalness in the whole piece that makes it very exciting, and the work with the sound, and it's effects is impressive. Super great work. "

"Very special. Incredibly well integrated in so many levels - the sound, the listening, the musical, the storytelling with the sound/the basic/elementary and the personal story. And BEAUTIFUL! I especially like the sounds of the water and the honesty in the vocal. Very good recordings and very good produced."

"Listening to Water Dialogues now. I LOVE IT! The vocal is awesome, deep and beautiful, and the music and the sound landscape is magic.
I really like that it sounds like a collective work. The different pieces blend together so well and smooth. I hope you will play live again soon."

2018
8/9 - 4/11 Tomelilla Konsthall, Sweden.
Jeanette Schäring/Whose water are you? Konrad/Haugen/Amniotic Fluid Gunilla Pantzar/Inside
9/9 We are all water in the same Ocean/ I Still Live in Water: Interactive performance, Water meditation and Water banquet tasting water from Island, Skåne and Värmland.
Thank you Rannveig þyri Guðmundsdóttir, river protector, and Linda Mjöll Stefansdóttir, film designer and shaman!
2016
15/10 - 13/11 Blå Ställets Konsthall, Angered, Gothenburg/Sweden.
Jeanette Schäring/Whose water are you? I Still Live In Water/Amniotic Fluid Curator Bibbi Forsman

PERFORMANCE
2018
A tribute to the driving force of life
Water Walk - An Art Performance Walk
24/8 Ribersborg City Beach
Interactive and with inspiration from Global Art Performance Walks and from the slow walk in the Japanese dance form Butoh. The walk welcomed everyone who wanted to participate. Before the walk; a water meditation.
I Still Live In Water together with the artists Erik Högström, Susanne Ovelius and Monika Gora.
The event on Facebook

2017
Water is Instinct.
13/8, Ribergsborgs City Beach
A performance that was partly interactive.
Starting points for the work in the performance:
Erik Högström b.1969. Artist, musician, and arranger of gallery nights in Malmö. Reflected over the modern human's wish to own nature. Johan Haugen b. 1968. Artist. Johan's senses focused on the tactile meeting between water and land.
Felicia Konrad b. 1964. Voiceperformer/Artist. Concentrated on balance and communication with water and breathtaking quantum physics. Annou Nilson b. 1976. Dance Artist. Answering on the movements of water inside and outside the body, and invites to meetings. Andreas M. Larson b. 1987. Artist Performance and Sound. Transferred himself back to his childhood on the island Tjörn, Sweden and the relation to the sea he has thereafter.
The event on Facebook

2016
A glass of water, please! - The water in your glass is maybe older than the sun.
22/8 At Malmö City Library, Sweden.
15/10 Opening performance at Konsthallen Blå Stället, Angered, Gothenburg/Sweden.
Jeanette Schäring/Whose water are you? I Still Live In Water/Amniotic Fluid, curated by Bibbi Forsman.


2015
To carry water. To carry 5890 liters of water one day.
An interactive site-specific performance.
30/5 Dome of Visions, Copenhagen/Denmark
9/8 Ribersborg City Beach 9/8, Malmö/Sweden; also participating; Percussion: Martin Brandqvist, Emeli Ek, Emil Sjunnesson
Tina Quartey. Speech: Catarina Rolfsdotter, Author/Journalist/Moderator.
Documentation film: Christian Jönsson.
Film from Dome of Vision, Copenhagen
Film from Ribesrborg City Beach, Malmö Short raw film children interacting, percussion and water
With support from Malmö City Cultural Support and Dome of Visions.

5890 liters is an average Swedish person's daily water footprint according to WWF.
"The performance is playing with and reflecting on our unawareness around how much water we use daily in our modern societies and were we take the water, and the fact that we in a way have lost control. It is is not any longer possible for one single human living in a modern society to manage to carry the weight and perform the physical work that is necessary to provide the water used daily. And also that we are unaware of the water in our own bodies, we consist of 70 % water, water that the dinosaurs have been drinking of. What we do to water we do to ourselves. The piece is also in the same time a tribute to all people carrying water on a daily bases, and to the water itself and to the big natural cycle!"

Sound Installation and Sound Pieces
2019
16 mars Digital release and event; Water Dialogues at Underverket, Malmö. Spotify Bandcamp
A Living Installation with ambient improvisational music with water and water meditations.

2018
Soundpiece in Audiologues at Tomelilla Art Hall 8/9- 4/11 in the exhibition Amniotic Fluid
Soundpiece: Water Dialogues 20 min: What's Beneath The Surface: Tina Quartey/Mats Persson/David Carlsson Water is instinct: Felicia Konrad/David Carlsson/Mats Persson, Invocation Water Dialogue: Felicia Konrad/Mats Persson/David Carlsson

2016
Love is an Ocean was selected by the artist and curator Pascale Barett (Fra/B) for Water Works 2016 global online exhibition. Water Works is an initiative taken by the artist Suzon Fuks, Brisbane, supported by Australia Art Council. www.water-wheel.net
Love is an Ocean/Cosmic Wash Over/Mats Persson sound design Felicia Konrad vocal/lyrics Caroline Leander piano David Carlsson bass Robin Knutsson drums. At youtube at Spotify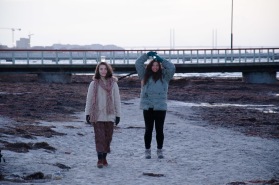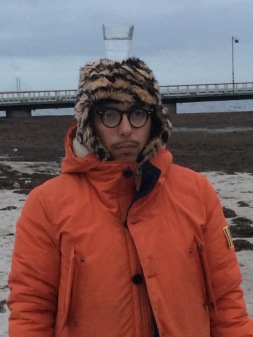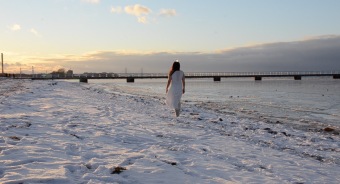 Background story of the film project Precious Balance Walk
Late Autumn 2017 We started to invite artists and people connecting to water in their art or life, to walk together with me at Ribersborg Beach, Malmö, with the water glass on the head; Precious Balance Walk...building inspiration together.
The idea of making a film came up when Ignacio Pérez Pérez one of the grounders of Global Art Performance Walks came to Malmö and walked with me. I met Ignacio at his workshop Shaman Walking at the performance festival Body Landscapes, Copenhagen, arranged by the artist David Sebastian Lopez Restrepo. At the same workshop, I met Matilde Real who just finished her master on Utopia at Goldsmith University, London. When Matilde came and walked with us in November it was freezing cold. Watch the spontaneous short film that she made from this day. But what was crucial was when we decided to make a kind of spontaneous film with the artist Lisa Nyberg august 2018, and we seriously realized the need to make a film in a more traditional and professional way.